Deputy Director Safety Risk and Assurance I New Zealand Defence Force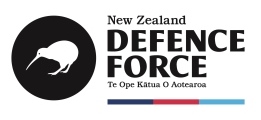 The New Zealand Defence Force is looking to appoint a Deputy Director, Safety, Risk and Assurance.
The role sits in the NZDF Directorate of Safety where you will lead and develop the management of the New Zealand Defence Forces' safety risk management and assurance framework. Your focus will be on enhancing awareness of the safety risks facing the NZDF, providing consistency for safety and risk discussions, and maintaining oversight of safety assurance activities. This would include:
Assessing the effectiveness and performance of the NZDF Safety Management System in supporting continuous improvement;
Managing the continual analysis of information in assessing the state of risk within the NZDF to support organisational safety decisions; and
Ensuring accurate and timely reporting of NZDF safety information to enable the implementation of risk controls.
You will be an experienced senior safety professional with knowledge and experience in the application of Enterprise and Safety risk management practices. You will be a flexible leader who can adapt your advice to suit the circumstances as well as the understanding of the audience. You will also bring:
Proven ability to lead risk assessments within a complex environment;
Excellent written and verbal communication skills;
Proven relationship management particularly at a senior and strategic level;
Auditing experience of Safety Management Systems in a large/complex organisation; and
Experience in the development of safety assessment tools and techniques.
For further information, contact Kelvin Read on 027 3264750.
To view the position description and apply now, please visit: (external link)Deputy Director Safety, Risk and Assurance.(external link)