HSR learning
Online interactive resources exploring the role of HSRs and key health and safety concepts.
---
HSRs play an important role in keeping workplaces healthy and safe. HSRs can help a workplace to achieve good health and safety outcomes by being the voice of the worker and can help to bridge the gap between how a workplace (PCBU) imagines work is done verses how workers actually do the work.
(external link)
This resource will provide an overview of health and safety systems and legislation in New Zealand, and introduce some important health and safety concepts that can assist you in your role as a health and safety representative.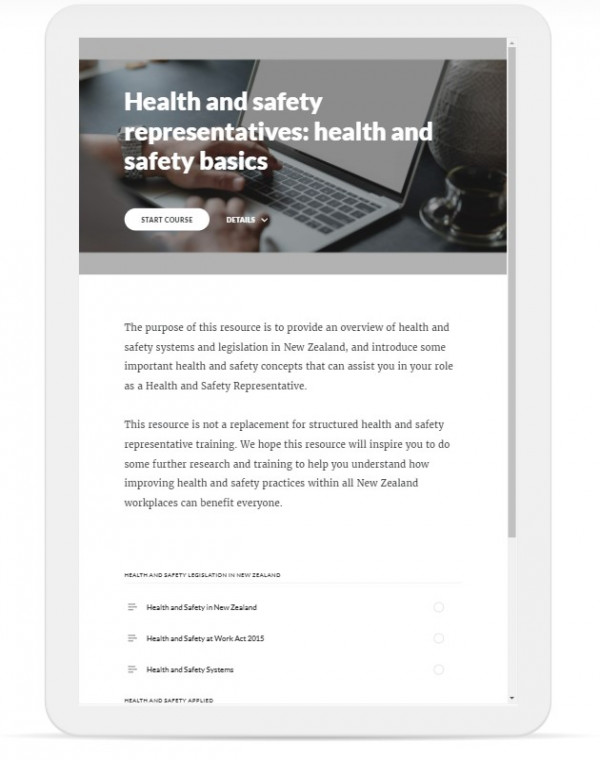 (external link)