HSR Shared Agency Resources
here we showcase a range of resources for HSRs that have been shared with us by our partner agencies.
---
Here's a great example of a poster created to encourage employees or workers to sign up to be a Health and Safety Representative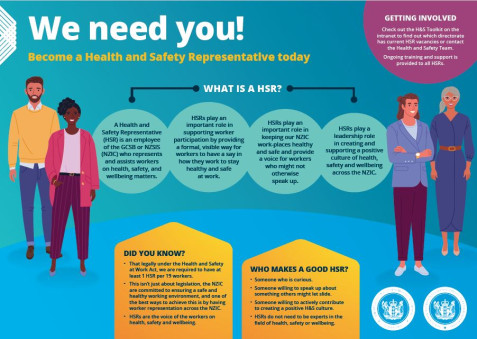 Our HASANZ team and associations often get contacted by people needing the most basic advice. Following Cyclone Gabrielle the HASANZ Member Associations decided to start a bank of easy-to-digest information sheets on a range of topics to answer the most basic questions and provide simple advice and approaches to issues.
you can view them here(external link)