Diary of an Intern - What to expect and what you will take away from this internship
Published on February 2023.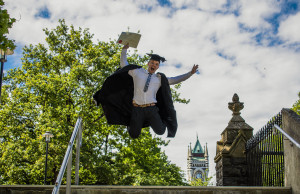 Kia ora,
My name is Bailey and I'm the 2022/23 Government Health and Safety Lead (GHSL) Intern.
After spending the last few years completing my Bachelor of Arts Majoring in Psychology, I was left facing the ever-looming question, "Where to next?". Fortunately, earlier in the year I heard about an internship in Government Health and Safety, specifically, that they were looking for psychology students.
With my degree ending and my fascination towards a systems-level approach, I applied for the GHSL internship. It's also worth mentioning that despite the GHSL not being one of the agencies I initially listed as a preference, it ended up being the best fit; hence, I highly recommend taking the time to read carefully about each agency!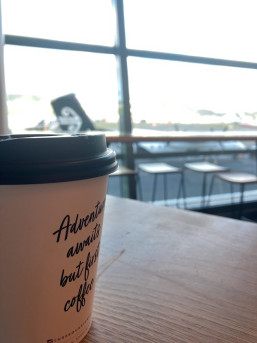 Following my application, it only took a month of recruitment before I had been offered a position as an intern. Initially, I was sceptical of moving to Wellington because I had never visited the capital nor did I really know anyone. However, this scepticism was put to ease upon meeting not only my flatmates, but my incredibly friendly work colleagues.
The GHSL (at the time of writing this) is a small team of five with a supportive and passionate team culture, so it wasn't much to my surprise to discover that the other interns who had been recruited were much the same. At our first event we were privileged to hear from the Director General of MPI, Ray Smith, who spoke to his experience in health and safety and encouraged us to make the most of the opportunities we're afforded throughout the internship.
By the end of a busy first week, I had finally settled into my project working on the Mentally Healthy Work and Positive Workplace Culture programmes, both of which will enable me to put my hard-earned University degree to good use. Speaking of University, quite a few things differed between being a student and being a young professional. On one hand, being a young professional meant my work didn't come home with me, but on the other, it left me a lot more exhausted.
Therefore, it's crucial you use the weekend to recharge your batteries, whether it be relaxing indoors with a book or socialising with some friends, the yo-pro life is a lot less flexible than that of the student. Another key difference has been the change in pace. Specifically, the shift from navigating several short-term deadlines to chipping away at long-term projects has made communicating with the team and self-discipline especially important!
Continuing on with the first few weeks of the internship, we were given the opportunity to hear from the likes of Phil Parks, Chief executive of WorkSafe, and Hon. Michael Wood, the Minister of Workplace Relations and Safety. Another notable highlight was hearing the stories of my colleagues and fellow interns, from who they are to how they ended up in health and safety, everyone's story enriched me in one way or another. Although there were many highlights, there were also a host of challenges. For instance, adapting to the full-time schedule, understanding the complexities of government, and figuring out how to network are all areas in which I've needed to grow.
After spending some time reflecting on the beginning of this internship, it is clear that the pros far outweigh the cons. Meeting some of New Zealand's most influential leaders, connecting with the future generation of practitioners, and exploring a new city just to name a few. Although it's just the beginning, I'm happy to report that the GHSL internship exceeds expectations; with the friends, experiences, and opportunities that come your way, this internship is one you definitely don't want to miss out on.