New Zealand ShakeOut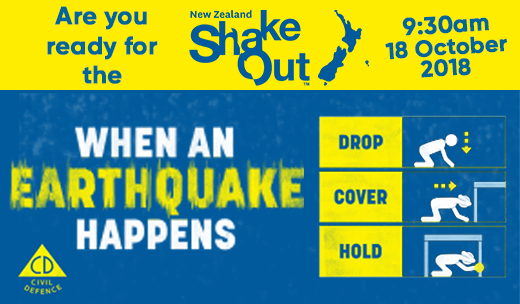 New Zealand's national earthquake and tsunami drill took place on 18 October at 9.30am.
As part of the drill, workplaces, schools and households all over the country were encouraged to DROP, COVER and HOLD as you would in a real emergency situation.
With the anniversary of the Kaikoura earthquake coming up on 14 November, now is a great time to prepare for any emergency by checking your personal and household emergency plans and supplies, and practising what you would do in the event of an earthquake, flood or tsunami.
More information on how to be prepared and useful tips can be found on the ShakeOut website(external link), as well as the New Zealand Civil Defence website(external link).