Health and Safety Representative of the Year Award 2020
The Government Health and Safety Lead annual Health and Safety Representative (HSR) of the Year Award acknowledges outstanding work done by HSRs. Agencies are able to nominate individuals who have played a significant role in delivering specific health, safety or wellbeing initiatives or have shown leadership and commitment to health and safety; encouraging engagement and development of staff or the organisation.
These awards are normally presented as part of our annual Government Health and Safety Representatives' Conference, but due to Covid-19 the conference, scheduled for 1 April 2020 was cancelled. We have therefore presented our finalists and overall winner at local presentations in order to acknowledge their achievements.
In 2020 we received 49 nominations from agencies. These were reviewed by a judging panel including representatives from the Government Health and Safety Lead, Public Services Association and WorkSafe NZ. The panel selected six finalists and one overall winner for this years' awards. The panel also wants to make special mention of two other nominees that also stood out.
We thank all agencies and nominees for your contributions to health and safety. Congratulations.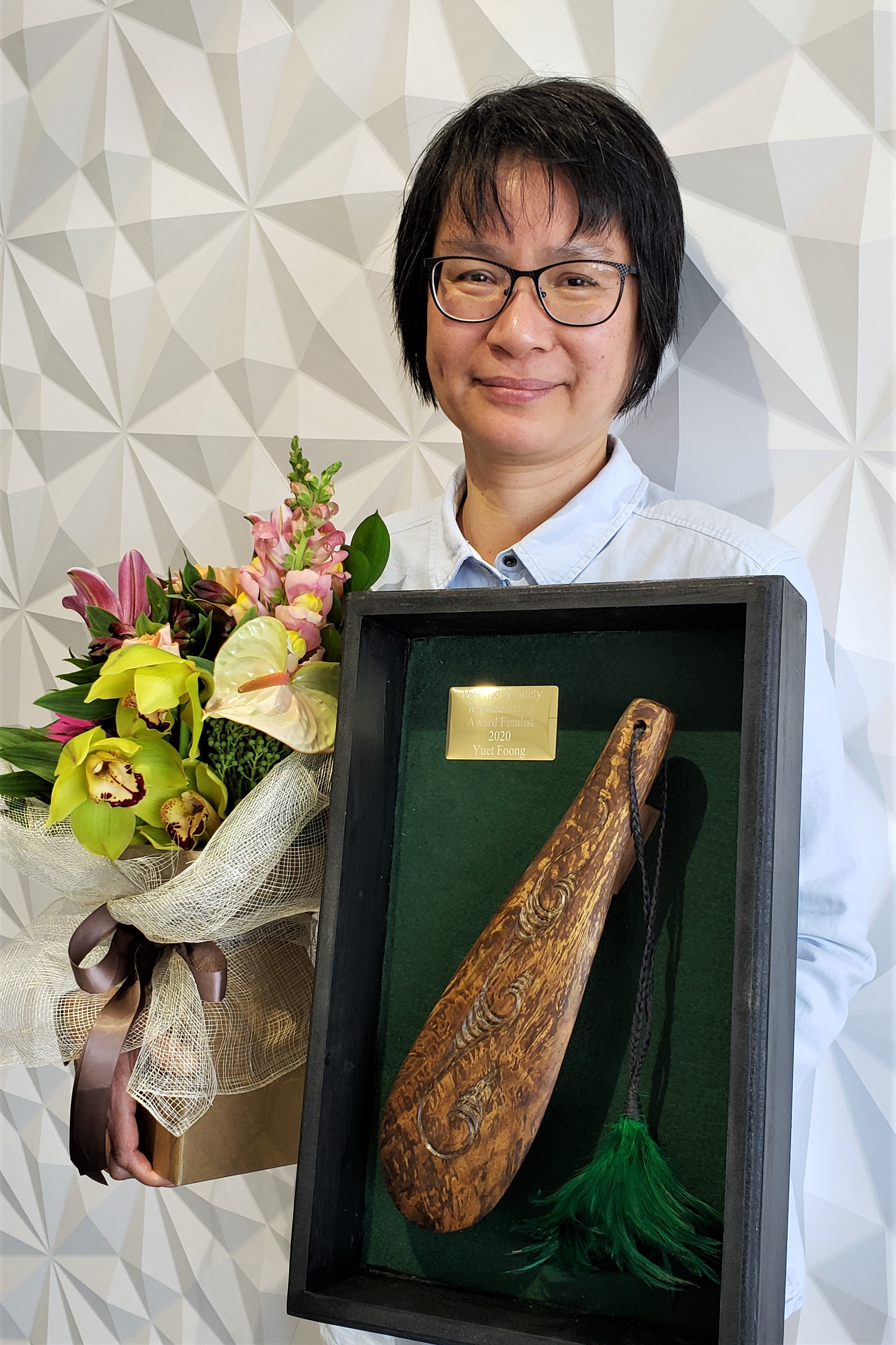 Yuet has been described as "committed to health and safety in every way possible". Despite no health and safety expertise when she started her journey, Yuet stepped in to her role with a drive and a passion to embed health and safety in to everyone's lives every day. Across 21 sites, Yuet has created a positive culture towards health and safety, working alongside staff and management to increase awareness, and help staff understand that health and safety is not just a tick-box exercise.
Yuet initiated campaigns including Ready Steady Quit to stop smoking, a fire awareness campaign, and took it upon herself to organise the first health and safety representatives' forum for Oranga Tamariki, bringing all HSRs together to share learning and develop synergy. Yuets' colleagues speak very highly of her and her willingness to help, and feel she is an excellent asset to her team and the wider region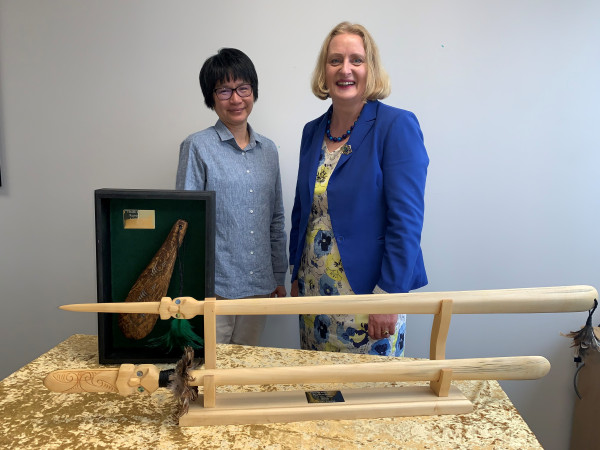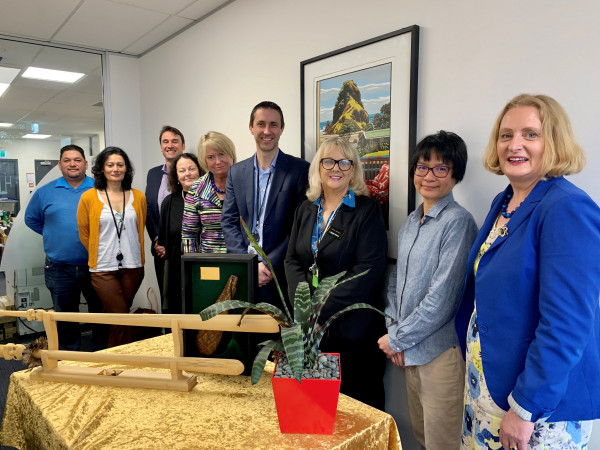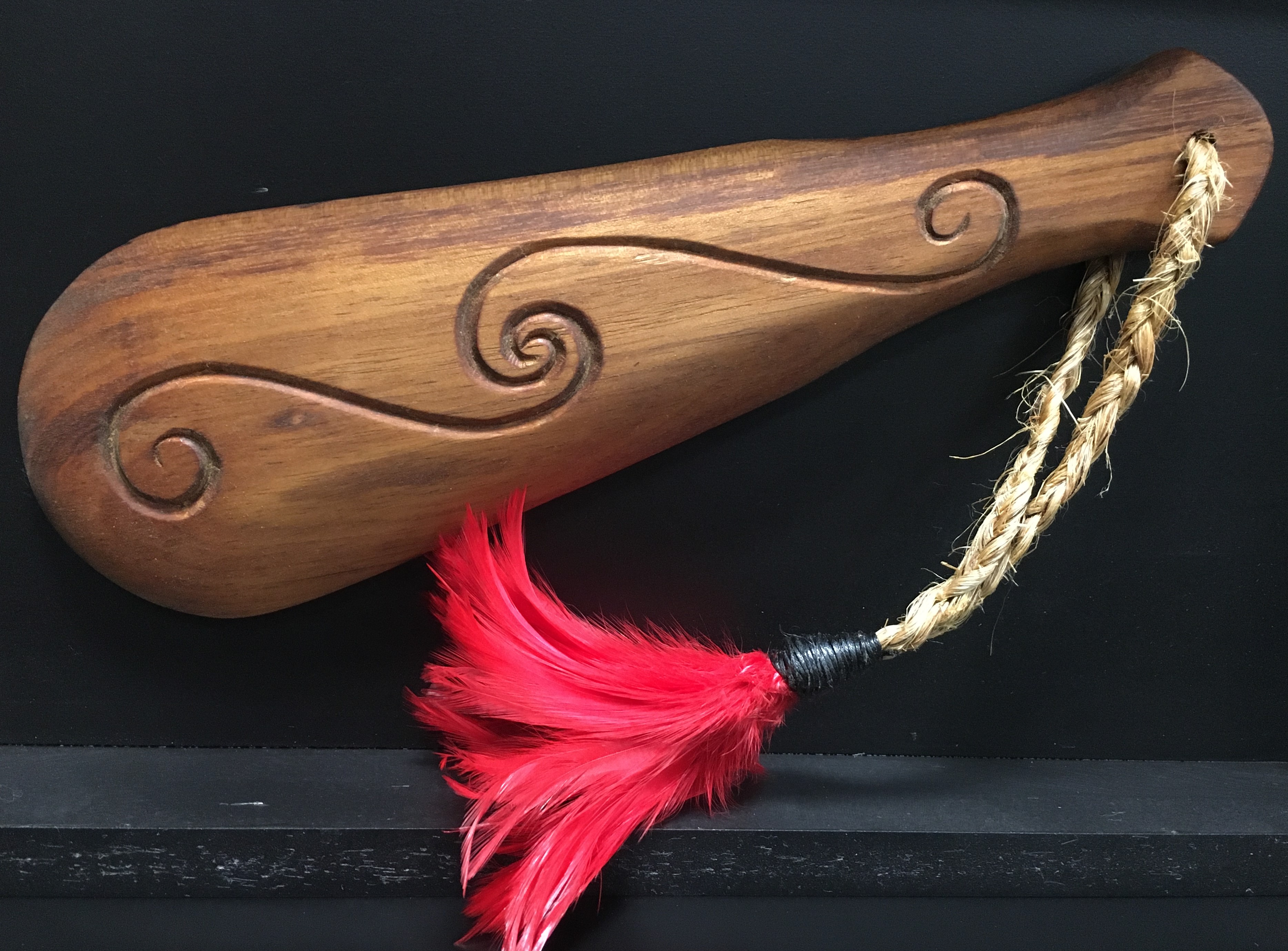 The Tactical training Facility (TTF) in Upper Hutt is a new purpose built facility designed to train Corrections frontline staff and give a real life simulation of situations faced by the staff. The TTF encompasses training areas for Corrections officers, Tactical Instructors, Site Emergency Response Teams, Dog Handlers, and Prison Negotiators. Health and safety has been a key component throughout the build and subsequent use of the facility, and Matt has been involved throughout, advising on safety processes and procedures and ensuring all safety requirements were in place once the TTF was opened for use. Matt has been key in identifying risks, including dust from a neighbour penetrating the facility, and minor hand trauma through PPE gloves not being fit for purpose. In both of these examples, Matt engaged proactively to ensure adequate steps were taken to minimise or eliminate these risks.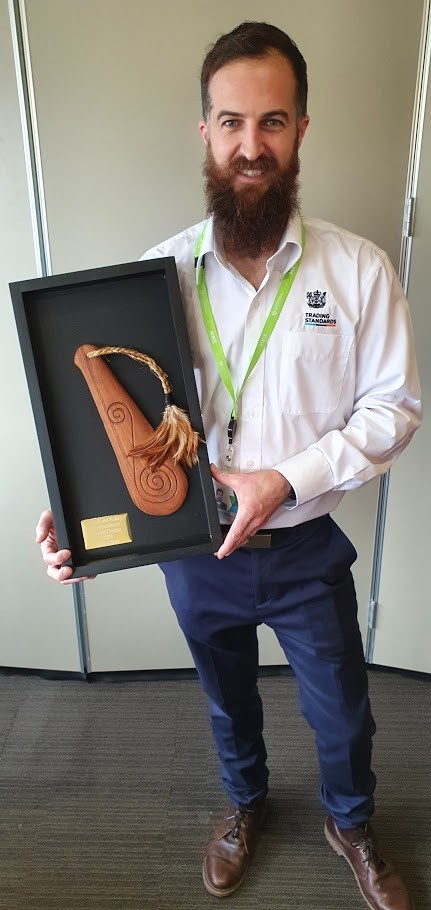 Ben has been described as an enthusiastic and dedicated health and safety representative. As an active champion of health, safety and wellbeing, Ben leads best practice and continuous improvement making himself and others safe in their everyday activities. Through his work, Ben identified health and safety risks related to the testing of fuel dispensers on service station forecourts. As a result of significant research and collaborative effort, Ben's work has eliminated the need for lifting and reduced movement during testing on busy forecourts, and also explored innovative ideas to reduce exposure to fuel vapours.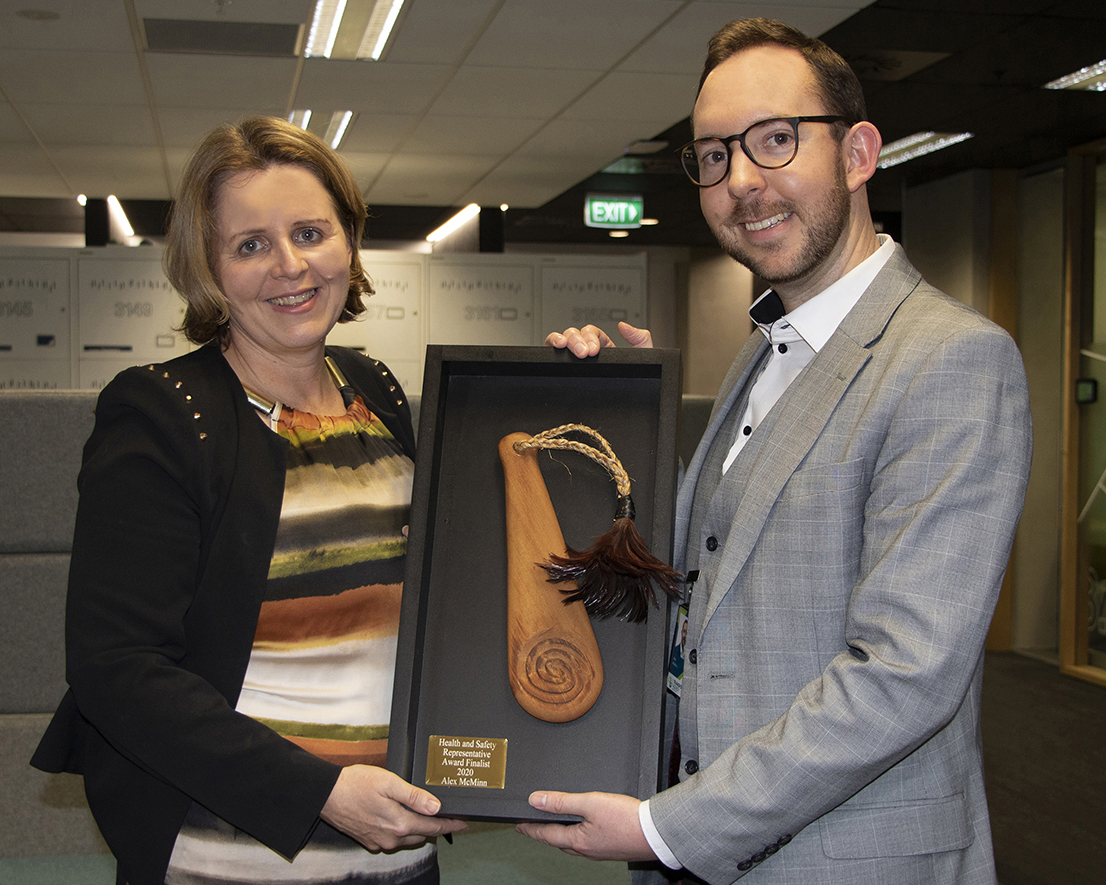 Alex has shown a deep passion and commitment to health and safety and is currently the chairman for the Wellington Region Health, Safety and Wellbeing Committee. He is also a health and safety champion within the Regulation Services Division, leading the way on education and shaping the regulatory roadmap on health and safety for the next three years. He has taken a key role in the understanding and development of risk registers and has become the voice of NZTA's new incident reporting system.
Along with the rest of his committee, Alex has increased staff engagement through a variety of national programmes, activities and campaigns.
Pictured above: Nicole Rosie, Chief Executive, and Alex McMinn, Manager Driver & Operator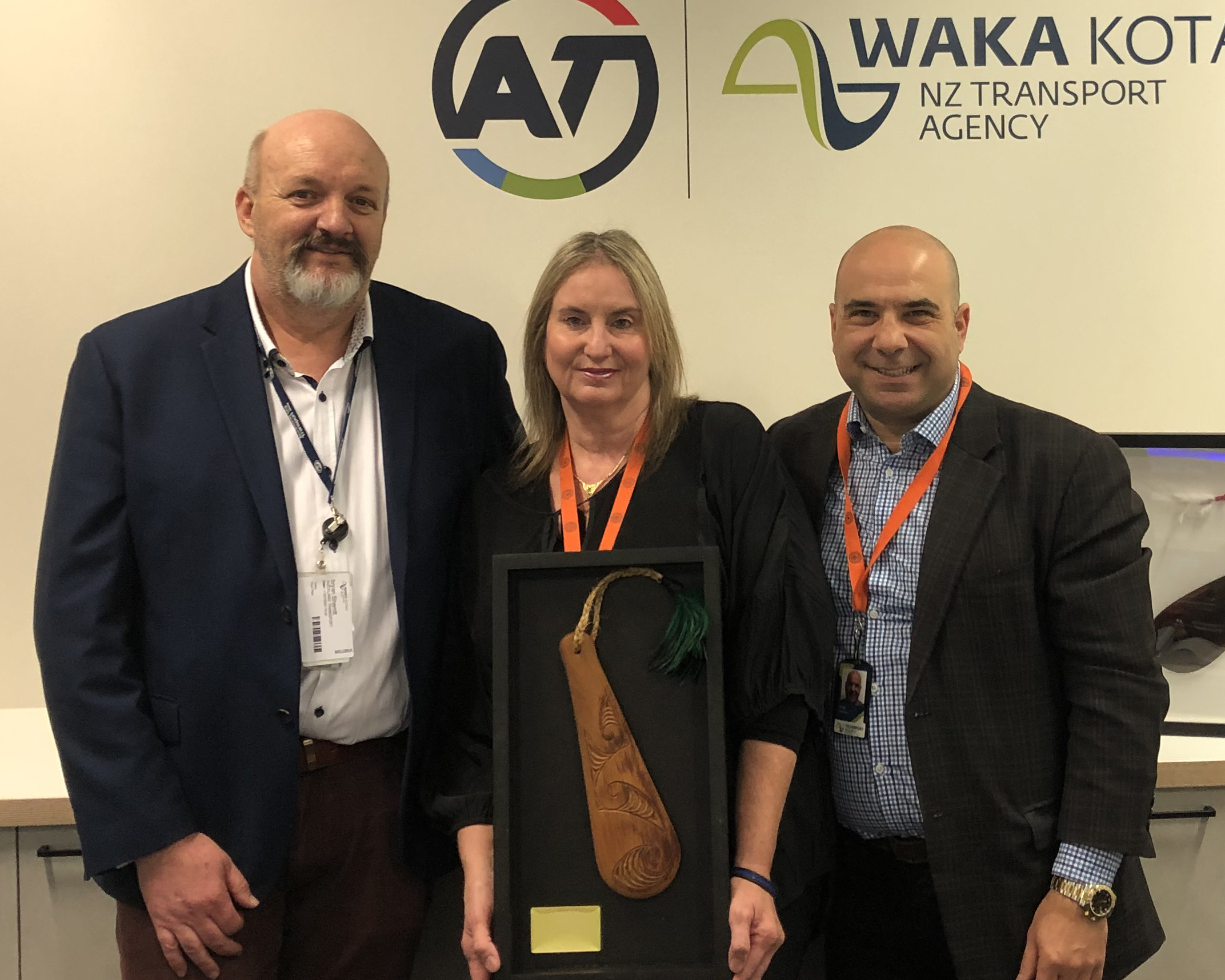 Belinda has been described as an outstanding health and safety representative, engaging in a number of activities throughout the year, with her efforts being acknowledged internally through three separate nominations for internal staff awards at NZTA. Belinda is a key link between committees and is instrumental in rolling out new initiatives, conducting inductions not only for new staff but also staff relocating within the business. Belinda engages with employees around multiple things such as updating staff grab bags, wellbeing concerns, work station assessments, mental health week campaigns, and played a key role in delivering a "Take 15" fatigued drivers trial. Belinda's team is grateful for her genuine efforts to improve wellbeing at ATOC.
pictured: Bryan Sherritt Executive General Manager Safety (Auckland Transport), Belinda Matheson, ATOC Travel Information Co-ordinator, and Greg Lazzaro, GM Safety, Health and Wellbeing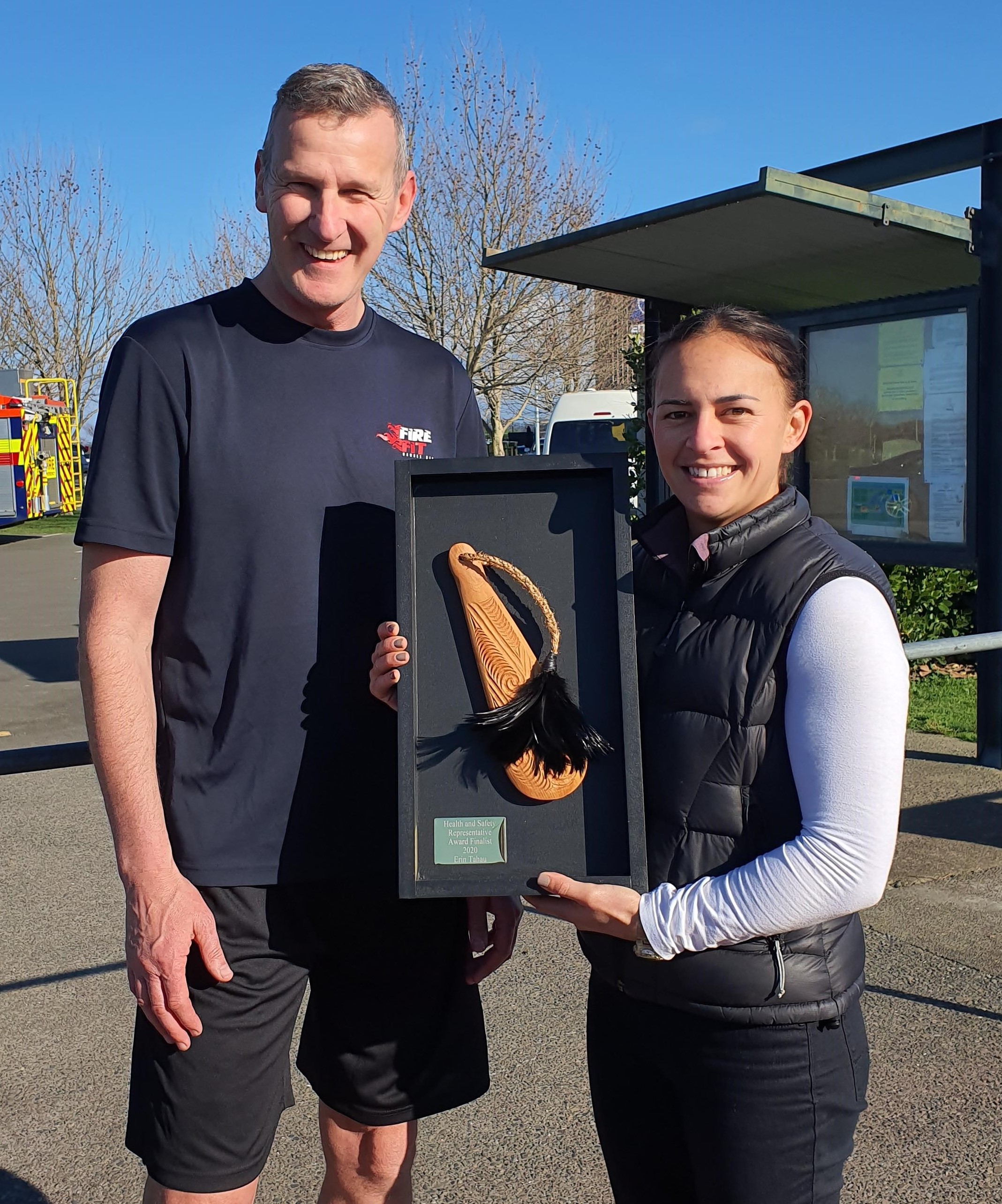 Erin has taken the wellbeing of her fellow firefighters to the next level, taking on a role as Wellbeing Coordinator for her region. Erin took a leadership role in designing a programme called "FireFit", and was integral in delivering this across the Hawke's Bay and driving engagement in the programme. FireFIt involved events, phone apps, newsletters and activities, all part of a 12-month programme developed with the assistance of industry specialists and the local Polytech, to align it to best practice. Erin's effort saw her nominated and ultimately receive FENZ's Regional Celebrating Success Award for her continual promotion of the wellbeing of her colleagues and their families.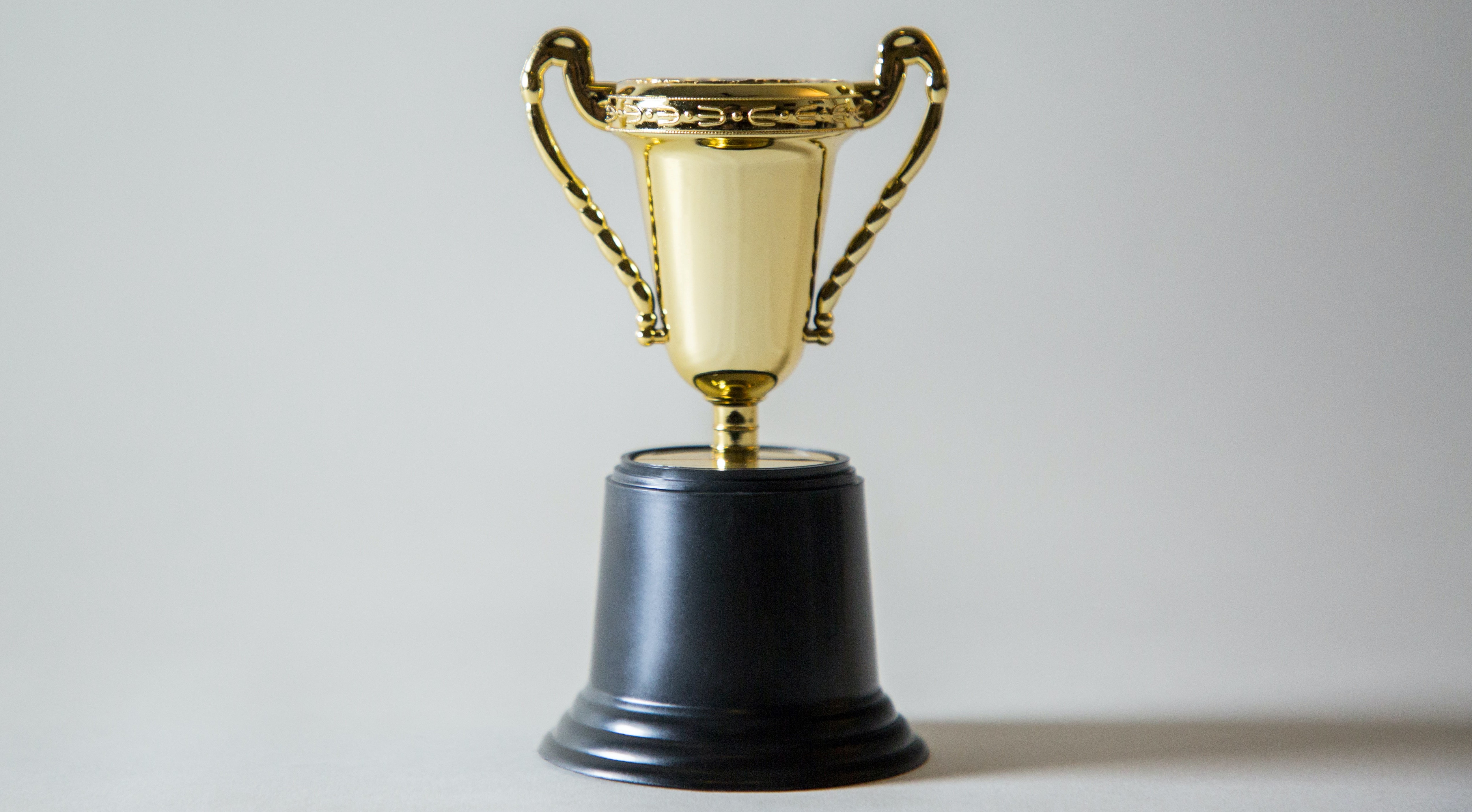 Rosemary Holliday, Corrections Officer at Auckland Prison, Department of Corrections
Rose has been nominated for her consistent dedication to the health and safety representatives based in Auckland Prison, and for her passion for the safety and wellbeing of those around her. Rose has implemented a number of initiatives to increase engagement and communication across the site, including the establishment of small sub-groups within the Auckland Prison HSR team who are tasked with solving health and safety issues and providing an important communication channel between staff and leadership.
Pam Maha, Sexual Violence Victim Advisor, Ministry of Justice
Pam has been noted as an outstanding ambassador for Health and Safety. Having received a special mention in the 2018 GHSL HSR awards, her re-nomination again this year confirms that Pam has continued to demonstrate her dedication to workplace health and safety. This financial year Pam also became one of two of the Ministry's National Health and Safety Representatives, using this to motivate the other 144 HSRs. Pam has organised numerous meetings and trainings, and has been invited to assist numerous groups across the region to raise H&S capability and awareness – her nominator tells us this is because of her "stellar reputation" and we have no doubt this is true!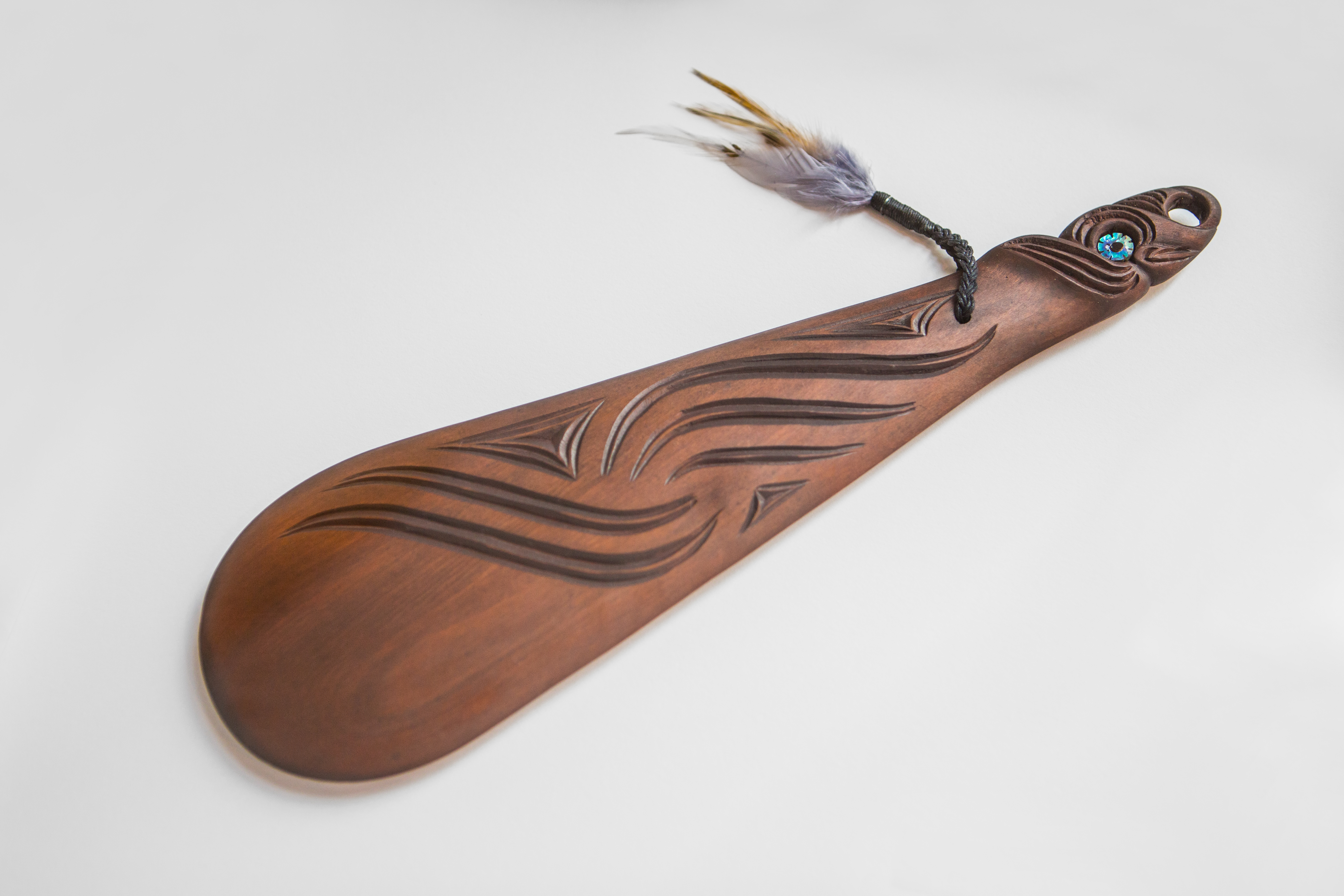 These taonga were carved by men in the Whakairo workshop at Northland Regional Corrections Facility, located in Ngawha in the upper North Island. It was thought that because H&S serves to protect our well-being and physical make up, there was a thoughtful connection to the background of these taonga in the same vein of protecting oneself and others, and the importance of holding true to the skill disciplines required for them to work effectively. For the men carving these awards on our behalf, they symbolise the importance of the kaupapa behind these taonga as instruments for keeping themselves safe and well in their everyday work around H&S principles and practice in the workplace.
These Taonga represent the skill of a true warrior who has been trained in the disciplines of Taiaha and patu and upholds and wields them for the safety and the protection of oneself and others.
The overall award consists of two Taonga on a frame – A Taiaha, and a Powhneua, which represents the overall attainment of the award.